Terror Police Lead Investigation Into Rochdale Murder of Muslim Cleric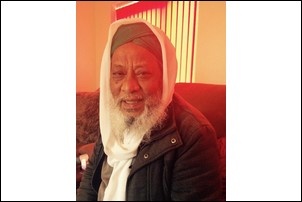 Counter Terrorism Police are now leading the investigation into circumstances of the death of Muslim Cleric Jalal Uddin.
19 days ago Jalal Uddin was found murdered in a playground in Wardleworth. One man Mohammed Syeedy, 21 years old, is charged with murder. Now Terror police are now leading the investigation. It's been reported that when police raided a property in Rochdale they found Islamic State related material and now police are looking at whether Mr Uddin had tried to stop the radicalisation of some young men in the community.
Greater Manchester Police have told Revolution News: 'The investigation into the murder of Jalal Uddin is now being led by the North West Counter Terrorism Unit in cooperation with officers from the Greater Manchester Police Serious Crime Division.
A man has been charged as part of this investigation and the on-going legal process prohibits us from discussing anything that could potentially jeopardise court proceedings.
Whilst the investigation is yet to establish a firm motive for the murder, the NWCTU are better placed to provide the expertise necessary to successfully investigate this crime and any associated offences.
The investigation team continues to remain open as to the reasons why this tragic incident occurred but we are continuously reviewing the evidence to establish whether this killing was motivated by hate or religious extremism.'
More from Revolution News & Sport