Tameside Council Question Legality Of Closing Russell Scott Primary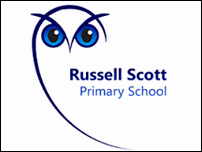 It was announced on social media last night that 400 pupils wont be allowed into school today, till further notice. The Council say they knew nothing about the decision as they were not consulted.
Tameside Council have released this statement:
Tameside Council and Carillion plc are surprised and disappointed by the sudden closure of Russell Scott Primary School in Denton announced by the Head Teacher on social media at 19:27 last night (17 May 2016) and notified to the Council half an hour later.
The Council are currently working to establish on what legal basis the Head Teacher and Governors made the decision to close the school. A decision neither the Head Teacher nor Chair of Governors discussed with the Council. The school has not made us aware of any technical or professional advice, which states the school environment is unsafe and should be closed. The School has the necessary fire, building control and other certificates required by law and is insured to operate.
Our priority now is to work with the school to ensure it re-opens as soon as possible in the best interests of all pupils and parents.
To provide assurance to parents, staff and pupils we have arranged for a comprehensive fire risk assessment to be undertaken today by a qualified fire officer.
Both Tameside Council and Carillion plc have a long track record of successfully building new and refurbished schools to the highest of standards with a 100% safety record. The safety of staff and pupils is of the utmost importance to Tameside Council and Carillion plc. We acknowledge that any building project poses challenges for schools but under no circumstances would we place pupils and staff in an unsafe environment.
More from Revolution News & Sport