Heywood Dating Site Rapist Jailed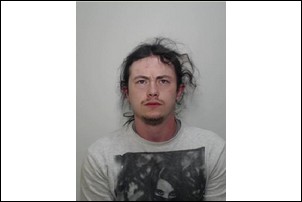 Sean Purcell is starting a 16 year prison sentence for preying on three women he met online. Police are continuing to appeal for anyone with further information to come forward.
A man who subjected three women to multiple rapes and sexual assaults between 2012 and 2015 has been jailed.
Sean Purcell (born 24/9/1991) of Green Lane, Heywood, pleaded guilty to four counts of rape and five counts of sexual assault by penetration on Tuesday 2 February 2016 at Minshull Street Crown Court.
Today, Friday 1 April 2016, he was jailed for 16 years and given an extended licence of five years.
Between 2012 and 2015, Purcell preyed upon three women he met online on dating sites.
All three were the victims of sustained campaigns of rape and sexualised violence orchestrated by him, as well as controlling behaviour and coercive abuse.
He would often sexually assault the women under the guise of 'checking for infidelity' and would become aggressively jealous and paranoid about the women's relationships with other men and women.
Frequently he would use such 'infidelity checks' as an excuse to carry out abuse for his own sexual gratification and when the women dared to reject his frequent demands for sex, he would rape them.
Detective Constable Janet Malone said: "Purcell was a prolific serial offender and his method of offending was the same against all three of his victims.
"He had a voracious sexual appetite and seemingly did not care whether his victims wanted to participate or not.
"He was coercive, controlling and the women were understandably terrified of him.
"He would often fly into jealous rages with no provocation and then subjected these poor women to humiliating sexual assaults in order to 'check whether they had been unfaithful'.
"Purcell is clearly a very dangerous man, and if any other members of the public believe they may have further information please come forward and speak to the police."
More from Revolution News & Sport