Goddard Inquiry Comes To Manchester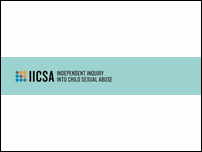 The Truth Project is talking to people abused in the 80's and 90's. It's to gather evidence for the investigation looking at abuse at Council run institutions including the now closed Knowl View School in Rochdale.
The Truth Project is gathering evidence for the Independent Inquiry which is investigating alleged abuse at instititions in the North West- including the now closed Knowl View school in Rochdale.
As part of the inquiry Rochdale Council is being investigated for failings to protect children in their care dating back to the 1980's and 90's.
The Chair of the Independent Inquiry into Child Sexual Abuse Hon. Dame Lowell Goddard is meeting organisations that support victims and survivors of child sexual abuse in Manchester today to announce the start of the Inquiry's Truth Project in the north west of England.
The Truth Project gives the victims and survivors of child sexual abuse that occurred in an institution, or where there was an institutional failure to protect a child, an opportunity to share their experience during an informal discussion called a private session.
The information shared will help to provide a better understanding of the scale of child sexual child sexual abuse and will assist in identifying patterns and themes about its nature and impact. In due course, the Inquiry may publish anonymised accounts of the experiences shared, to provide a better understanding of the consequences of child sexual abuse on the lives of victims and survivors and their families.
The Inquiry is guided by three principles which underpin all of its work. It is, and must seen to be, comprehensive, inclusive and thorough. Bearing witness to the personal experiences of victims and survivors is central to the Inquiry's terms of reference.
Hon Dame Lowell Goddard said:
"The Truth Project is as important to the Inquiry as the investigations, the Public Hearings, and the work of our research team. Together, the information gathered will help to inform the overall conclusions, findings and recommendations the Panel and I will make during this Inquiry.
"The Truth Project gives a voice to victims and survivors and in doing so will assist us in making recommendations to protect children, to improve laws, policies and practices, and prevent and respond to institutional failures. We have an unprecedented opportunity to examine the extent to which institutions and organisations in England and Wales have taken seriously their responsibility to protect children. We are committed to ensuring that despite the enormity of our task we remain undaunted by the challenge ahead of us."
The Chair is being accompanied by Panel Member Dru Sharpling and members of the Victims and Survivors Consultative Panel (VSCP), Danny Wolstencroft and Peter Saunders.
Dru Sharpling said:
"We do not underestimate the strength and bravery of victims and survivors of child sexual abuse. We understand that the decision to share experiences may not be an easy one to make but each experience, whether this is shared during a private session or in writing, will make a unique and valuable contribution to the Inquiry. Our team in the north west of England will provide as much help and guidance as possible to everyone who wants to share their experience with us and we will also work with those specialist support services in the region who already do so much to support victims and survivors of child sexual abuse."
Daniel Wolstencroft a member of the Victims and Survivors Consultative Panel (VSCP) said:
"As a survivor myself, I know how difficult it is to relive experiences of childhood sexual abuse. But I really hope that everyone who is thinking of coming forward to the Truth Project will find the courage to do so because it is such an important part of the Inquiry. The Victim and Survivors Consultative Panel have been heavily involved in the setting up of the Truth Project, assisting the Inquiry with its recruitment of people who will work with victims and survivors, providing training for facilitators and assistant facilitators who will deliver the Truth Project private sessions and providing guidance on the design of the Inquiry's offices to ensure that these are safe and comfortable surroundings. We know what it means to share a personal experience of child sexual abuse and we have tried to make sure the right specialist support is on offer throughout the process."
Representatives from the following organisations attending today's meeting at the Mercure Piccadilly Hotel in Manchester.
Beacon Bolton Counselling Service;

Manchester Rape Crisis;

RASA Merseyside;

RASASC Merseyside/Cheshire;

SAFE Centre Sexual Assault Referral Centre, Lancashire

Safe Place Sexual Assault Referral Centre, Liverpool;

Shatter Boys;

St Mary's Sexual Assault Referral Centre, Manchester;

Survivors Manchester;

The Birchall Trust, Cumbria/Lancashire;

Trafford Rape Crisis;

Trust House Lancashire;
If a victim or survivor chooses to take part in a private session they can, if they wish, be accompanied by a friend, family member or other support provider.
The Inquiry's Terms of Reference require that all personal and sensitive information is kept appropriately protected and made available only to those who need to see it. At the close of the Inquiry, all of this information will be securely destroyed.
For those wishing to share their experience with the Inquiry, the first step is to contact the Inquiry with some basic information. This can be done in the following ways:
More from Revolution News & Sport