Gluten Free Food Prescriptions In Heywood, Middleton & Rochdale Might Stop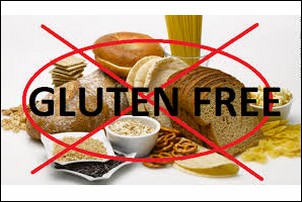 Health bosses are looking at ways of saving money and one of the proposals is to stop writing prescriptions for minor ailments like athletes food remedies, paracetamol and gluten free food.
There are seven days left to have your say on changes which would affect prescriptions in Heywood, Middleton and Rochdale.
The Clinical Commissioning Group is looking at a draft prescribing policy which could see changes coming in April.
The prescribing for clinical need and gluten free policy, which is still draft, proposes to stop the routine prescribing of treatments for minor ailments such as headaches and diarrhoea on the NHS, as well as gluten free foods to adults. These measures will make better use of resources to further improve local NHS services.
Minor medications (eg paracetamol and athletes foot remedies) and treatments with poor evidence of benefit (eg optrex and vitamins) are prescribed at an inflated cost to the NHS (eg a 29p box of paracetamol can cost £40) as well as taking up clinical and patient time. They are widely available at low cost from supermarkets and pharmacies. Eligible patients in financial need will be signposted to the CCGs minor ailments scheme which allows patients access to some medication at no cost from their pharmacy.
The draft policy also proposes to restrict the prescribing of gluten free foods on the NHS to under 16's and pregnant and breastfeeding women only in Heywood, Middleton and Rochdale. This is due to their wide availability from regular shops at steadily reducing cost and the potential inequity, as foodstuffs for patients with other conditions, for eg diabetes are not prescribed.
Dr Chris Duffy, Chair of HMR CCG said "We are asking for people's views on the draft policy which proposes to no longer allow patients to seek an NHS prescription for minor medication that is widely available over the counter or for gluten free foods for adults, other than pregnant or breastfeeding women. We believe, like other neighbouring areas, that these measures are common sense and required in order to protect our local NHS resources into the future."
Dr Duffy continued; "We could save £650,000 every year if we take these measures – which to put it into context could fund 18 newly qualified nurses or 100 hip replacement procedures."
The policy, which is still draft is available on the CCG website,
http://www.hmr.nhs.uk/images/pagecontent/Prescribing_For_clinical_need_and_GF_policy_updated_Final.pdf
The CCG is inviting the views of as many people as possible about the draft policy by completing the online survey before 31st March 2016. The survey can be found at the following link https://www.surveymonkey.co.uk/r/RCJ6HTQ.
More from Revolution News & Sport