Dukinfield Pools Closes But A New One For Denton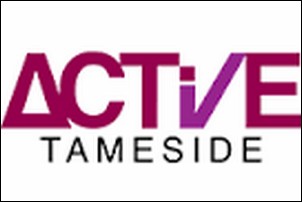 The decisions now been made to close Dukinfield Pool, open a new one at Denton and Hyde and keep the pool in Ashton, for now. But not everyone is happy with this decision.
Tameside Council has announced a plan that will see £20 million of investment to transform sports and leisure provision in the borough.
Residents will gain access to some of the best facilities in the region, helping them to take part in sport on a serious basis or just to be active so that they stay healthier for longer.
The prestigious centrepiece is a new Wellness Centre in Denton which will have an eight-lane 25-metre competition standard swimming pool, learner pool, gym, sauna, soft-play area, sensory suite and café. The centre will also have a ten-pin bowling facility.
A conventional swimming pool will be added to the fun aqua-facilities at Active Hyde. The current facilities at Active Ashton, including the swimming pool, will be retained and for the longer term the council is assessing the options for refurbishment or replacement.
Active Dukinfield is to be converted into a major health and fitness facility consisting of a gym and fitness suite, crèche, soft play facilities, and a café concession. This will kick start other investment that will see the site developed into Dukinfield Sports Village.
Carl Simmons was involved in petitions to save all the pools. He said the Dukinfield petition got the most signatures so he doesn't think it's fair that Tameside Council have failed to listen.
'In light of the fact that 2,873 people did sign a petition in that area to keep the Dukinfield Pool open. Surely the consider should reconsider that.'
'The irony is Dukinfield got the most support in terms of signatures, 2,873 people signed that petition. The Ashton pool got 725 and the brand new Denton pool got 407.'
Shutting the Dukinfield pool will only harm the area. We have people with young children, with disabilities, the edlerley, all these people will have to travel further.'
The council is also supporting Active Tameside to create a play centre at the old Active Longdendale site in Mottram.
Cllr Kieran Quinn, the Executive Leader of Tameside Council, said:
"This is a very exciting time for sports and leisure in our borough.
"We have carefully studied the comments we received during the consultation period and we have responded with a £20 million investment that will provide first-class accessible facilities.
"Within the next few years we'll have greatly expanded the number of top-quality sports facilities in Tameside. By doing so we'll be giving residents every chance to get active and improve their health."
"The plan we have agreed will deliver an increase in the amount of swimming space, a brand new state of the art Wellness Centre in Denton, while making a commitment to retain facilities in Ashton and the development of a sports village in Dukinfield."
Regular exercise, such as swimming or visits to the gym, can reduce the risk of major illnesses such as heart disease, stroke, type-2 diabetes and cancer by up to a half, and can lower the risk of early death by almost a third.
In Tameside, it is estimated that a 1 per cent increase in physical activity among the population would generate annual savings of around £650,000.
Read more at http://www.tameside.gov.uk/leisureestate
More from Revolution News & Sport