400 Kids In Denton Can Go Back To School Today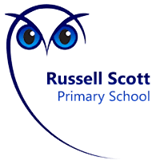 Tameside Council say health and safety inspections have now deemed the school safe for children to go back after concerns over the building.
The Vice Chair of Governors at Russell Scott Primary School has advised the Council the school will re-open and are publishing the statement below on their website, Facebook, Twitter and via Parent Mail.
Russell Scott Primary School will reopen at 8:55am, the 19th May 2016 as normal.
The Governors of Russell Scott were pleased to receive this afternoon (18thMay) independent categorical assurance from the Greater Manchester Fire & Rescue Service following an extensive and thorough inspection that the School was, and continues to remain safe, and that the health and safety of any pupil or visitors to the site was never compromised.
Consequently, the Governors are confident that we can reopen tomorrow the school for normal school hours as we are in a position to reassure parents and pupils of their safety.
The building works are still progressing and we are working with the Local Education Partnership to bring the works including playing fields and outstanding snagging issues to a successful conclusion in the best interests of the children.
We apologise for to all concerned for any inconvenience caused by the closure.
More from Revolution News & Sport